Search

Results (161 Instructors found)
Alexander K.
Bearsden
Ford Fiesta (manual)
John A.
Glasgow
Peugot 3008 (manual)
Patrick C.
Bishopbriggs
VW Polo (manual)
Allison M.
Newmilns
Mazda 2 (manual)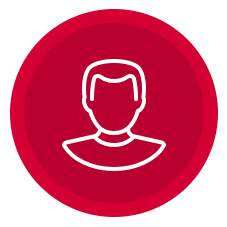 Brian K.
Stirling
Ford Fiesta (manual)
Linda W.
Paisley
Vauxhall Astra (manual)
Gary T.
Bathgate
Volvo Golf (manual)
Peter F.
Bathgate
Kia Ceed (manual)
Colin S.
East Kilbride
Ford Puma (manual)
William D.
Greenock
Vauxhall Corsa (manual)
Looking for a driving instructor in Glasgow?
Finding a perfect Glasgow driving instructor for you can be a tough ask when you don't know where to start your search. At YooDrive, our goal is to make finding an instructor and booking driving lessons in Glasgow simple, seamless, and hassle-free.
With YooDrive, finding and comparing driving instructors in Glasgow has never been easier! With one simple search, we find qualified driving instructors in Glasgow near your location. We want to make sure you're getting exactly what you want out of your driving lessons - that's why YooDrive gives you a range of filers to narrow down your driving instructor search.
If you're looking for the instructors nearest to you, you can sort the list of instructors by distance. Or, if budget is your priority, you can also sort our Glasgow driving instructors by 'price per lesson' – highest to lowest. Looking specifically for a male or female driving instructor in Glasgow? Our search filter also allows you to sort driving instructors by gender. Perhaps you're looking to learn specifically in a manual or automatic vehicle? YooDrive lets you search specifically for instructors based on transmission type. Additionally, you can also view each instructor's average rating based on reviews from previous students!
Once you've found an instructor in Glasgow that piques your interest, their profile will provide you with all the details you need, including a bit of information about the instructor; their vehicle brand and age; their instructor experience; different learner driver courses on offer; working hours; and all areas they cover. You'll be able to read detailed reviews that previous students have left.
Additionally, you'll also be able to view any offers your chosen driving instructor may have to save you a bit of money!
When booking through YooDrive, you can be assured that each and every instructor listed on our site is a qualified driving instructor, approved by the DVLA.
So, what are you waiting for? Browse Glasgow driving instructors and start booking your driving lessons in Glasgow today!
The Best Driving Instructors in Glasgow
We don`t list driving instructors who will give you a sub-par driving lesson in Glasgow.
At YooDrive, you can be assured that you are browsing only the best driving instructors in Glasgow available to you. Our instructors are professional, patient, and experienced, as well as officially approved by the DVLA! We only list driving instructors that we can trust to give you the quality driving lessons you`ll need to tear up those L plates!
Glasgow Driving Lessons that won`t Break The Bank!
We understand that the learning to drive can be a very expensive process for both parents and learners. That`s why we clearly list how much each of our Glasgow driving instructors charge per hour for a lesson. This allows you to instantly compare prices against reviews from other learners, and make the best decision based on your budget! With YooDrive, you can be assured of driving lessons that won`t break the bank!
Our Glasgow driving instructor are highly experienced – having provided driving lessons for years, they known the city inside out. This means they can easily adapt each and every lesson they provide to you to best suit your requirements and driving skill level.
We also understand that fitting in driving lessons in Glasgow around your busy daily schedule can be very challenging. That`s why you`ll be happy to know that we have qualified driving instructors in Glasgow who can help – offering morning, afternoon, and evening driving lesson slots. This allows you to plan ahead, and fit a driving lesson into your busy schedule.
Beginner or Experienced?
Maybe you`re starting from scratch, and learning to drive for the first time. Or perhaps, you`ve already had driving lessons in the past, and are looking to pick them up again. We understand that sometimes, driving lessons have to stop for a variety of reasons.
With YooDrive, you`ve no need to worry. Whatever stage you`re at in your learner driver journey, you have a wide range of driving instructors to choose from that will happily pick you up where you left off! 
FAQs
Why Should I Book a Glasgow Driving Instructor through YooDrive?
For all the brilliant reasons listed above! Where else can you instantly browse 100s of qualified, highly experienced driving instructors, and compare them based on price per hour and customer reviews? At YooDrive, we have many checks in place to ensure that only the best driving instructors in Glasgow make it onto our website. All the quality checks have been done for you!
Additionally, our crowdfunding and gift voucher features are what make YooDrive unique! No other platform makes it so easy to gain additional funding from friends and family.
Our system has been specifically designed to be as seamless as possible. Simply create an account, and you`ll be booking lessons before you know it!
Does YooDrive list driving instructors with manual & automatic cars?
Yes we do! We understand that there are many learners out there who may want to learn to drive in an automatic car rather than a manual car. That`s why we list instructors that offer both! When browsing for an instructor, you can filter instructors based on what type of car they offer lessons in (manual or automatic), or simply look out for-car type listed on their profile.
How Do I Pay for Lessons on YooDrive?
We want to ensure that financial safety is available for both parties, so for this reason all payments are made through the YooDrive platform, rather than cash in hand after lessons.
Once you make a payment for lessons on YooDrive, your money is safety stored in your account balance. 24 hours after each 1-hour lesson from your instructor, charges are then debited from your balance, and paid to your instructor. Safe, secure, and hassle free!

Have any other questions for us? Feel free to get in touch, and one of our friendly team members will be happy to answer any questions you may have.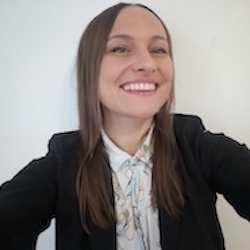 "So easy to use & of course I love the crowdfunding !"
G McLaughlin
Glasgow
Pupil

YooDrive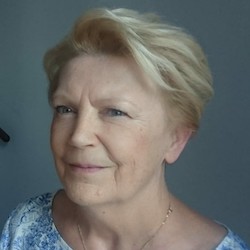 "Finding a driving instructor has never been so easy!"
M, Berrey
Carlisle
Parent

YooDrive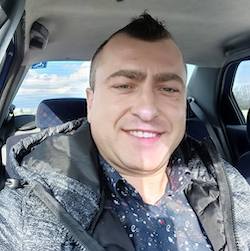 "Loads more time, now I'm not chasing payments!"
T. Collins
Edinburgh
Instructor

YooDrive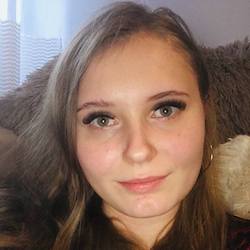 "I was fed up sitting on a waiting list, yoodrive is instant!"
W, Rudd
Birmingham
Pupil

YooDrive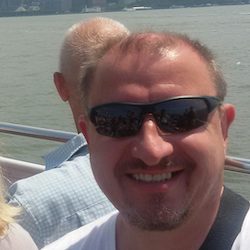 "I love the fact I can add both my kids with different instructors"
R. Waters
West Calder
Parent

YooDrive