How it Works
01

.
Create Your Free Profile
Add a friendly photo, a small bio about Yoo, your car, your experience, postcodes where you operate & working hrs.
02

.
Accept New Pupils
Once checked & approved, you will start receiving messages from pupils and parents eager to book you.
03

.
Earn Money
As a self-employed Driving Instructor, you decide how much you get paid with secure digital payments.
Features that get you Noticed,
Earn More & get your time back
FEATURES
Digital Marketing
Google Adwords, Facebook Advertising, TikTok Advertising, Instagram Reels, Snapchat Stories.
It's a lot to tackle when you're doing it all yourself and very costly!
YooDrive integrates all social media and search channels to benefit each of our members by driving traffic with optimised paid advertising to their professional services as standard.
With our team of marketing specialists, we make sure online traffic is at an optimum to showcase our member's professionalism to thousands of people searching for trusted driving instructors in their area 24/7.
YooDrive's public service, helps the public find the very best instructors in their area as voted for by pupils.
Ratings are great, and our instructors are proud to show them off, not taking away the fact that ratings make you a more valuable choice when people look for the very best tuition.
Create your profile today & take your business to a new level.
FEATURES
Pupil Management
A comprehensive booking & pupil management system is at your disposal.
Keep all your pupils in YooDrive's cloud system that's partnered with Amazon, for a robust service level.
Messaging your pupils has been made easy and you can plan lessons together in one place.
Keep track, edit and maintain your pupil's progress using YooDrive's comprehensive progress reporting that can be shared anytime with pupils & parents.
Share any of the 100 training aids pre-loaded in your resource bank with pupils, Yoo can also upload, store & share your own training guides within the resource bank to personalise your pupil's experience.
Create your profile today & take your business to a new level.
FEATURES
Cancellation Protection
There's nothing worse than a last minute cancellation!
This is a problem that costs our industry around £180million a year in lost revenue, not to mention the sheer inconvenience to driving instructors having to try and fill a slot at short notice to maintain their weekly earnings.
Simply by using YooDrive, you make this problem go away.
When a booking is created, your client's payment is automatically pre-authorised to take the booking payment (much like booking a hotel stay), a breach of the booking terms and 24hr cancellation policy means you will be paid for the booking having been left with too little time to arrange to fill that slot.
Your time is valuable. We've got your back!
Create your profile today & take your business to a new level.
FEATURES
Data Compliance
Keeping records of customers has now become something of a minefield.
To satisfy the GDPR requirements and rules set out by the Information Commissioner's Office, all consumer data must be held in a secure digital location, information such as Names, addresses, images and bank details are all under scrutiny.
Using Yoodrive allows your business to house everything including all chats/communication between yourself and clients digitally, in one place. We have an in-house GDPR Compliance officer that works to keep your business compliant and legal, to avoid any potential fines.
Why take the chance?
Create your profile today & take your business to a new level.
FEATURES
Secure Payments
To keep everything transparent, legal and compliant with the United Kingdom financial services regulators, your payments are processed by Stripe, the world's biggest online transaction merchant.
YooDrive has partnered with Stripe which keeps you and your client's financial information and processes the payments your due after each booking has been realised.
Stripe is ahead of the game when it comes to secure transactions online, make sure your business is too!
Create your profile today & take your business to a new level.
The Benefits
Gain Local Students
Work within you preferred postcode or set your own coverage area.
Secure Messaging
All your pupil correspondence in one place, stay GDPR compliant!
Time Management
Decide when you accept new students and how often.
Pupil Management
GDPR Compliant record keeping diary and booking system.
Digital Payments
Earn more, simply by embracing the digital future!
Cancellation Protection
Never lose money again, if a pupil doesn't turn up for their booking, you still get paid.
No Cash Handling
Secure for you and your students. Lesson fees are paid for digitally.
No Contracts
Don't be tied to a contract, break free from franchising.
Build Your Reputation
Your reputation is the key to your success, show potential parents and students your worth!
It's all about Yoo!
We make your driving school digitally efficient & increase your earnings.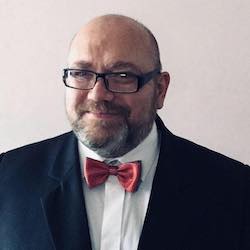 "YooDrive is THE Gamechanger for all driving instructors!"
B. Douglas
Manchester
Instructor

YooDrive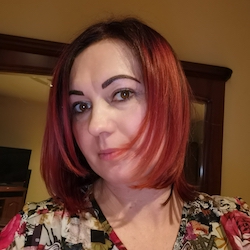 "Easy to use across all my devices, My pupils also Love, Love, Love YooDrive!"
A. McCann
Glasgow
Instructor

YooDrive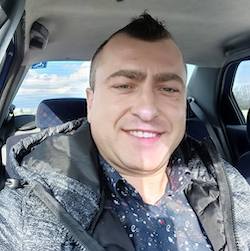 "Loads more time, now I'm not chasing payments!"
T, Collins
Edinburgh
Instructor

YooDrive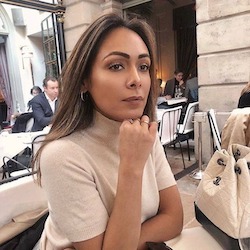 "Cancellation Protection is a dream come true"
M. Khan
Bury
Instructor

YooDrive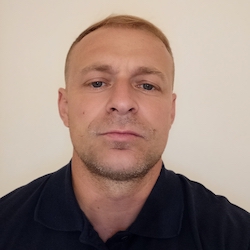 "What a great utility for every ADI – This is the future"
D. Gilmour
Cambridge
Instructor

YooDrive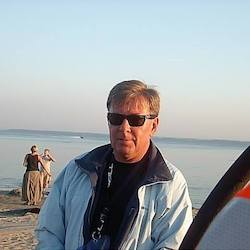 "I've joined a very worthy moral crusade here, no regrets"
J. Thompson
Dundee
Instructor

YooDrive